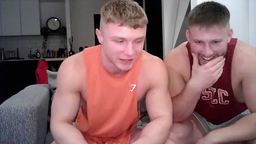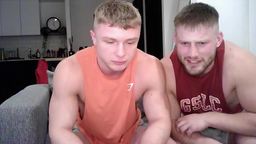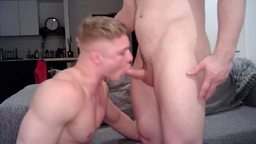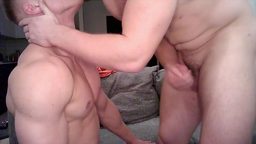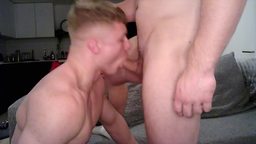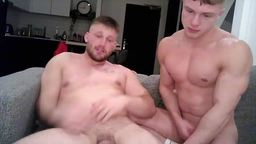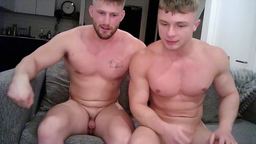 10,116
100%
Jordan Blows Harvey Pleasurably :-)
Jord James & Harv Bridgestone
|
Directed by:
Mario_MathMan
on October 2, 2022
Price:

160 credits

Length:

36:27

Size:

1280 x 720

Bitrate:

1753

File Size:

479.38 Mb
Muscles
Cumshots
Facial
These two sexy muscle boys are such a pleasure to watch. They begin by kissing passionately whilst rubbing the cocks inside each other's shorts. Jordan then sucks Harvey followed by Harvey sucking Jordan. Eventually they swap roles again until Harvey shoots his cum directly into Jordan's mouth. Jordan then delightfully sucks Harvey's cock clean. Such a mouth-watering watch.
BigCockBulgeLover
July 27, 2023
"I love these sexy muscle boys! They are extremely delicious 😋"
Mario_MathMan
October 2, 2022
"An extremely lovely show with these two hot and adorable guys.There was sucking of each other's cocks and then just after 23:45, Harvey shoots his cum onto Jordan's tongue then Jordan pleasurably sucks Harvey's cock clean. I cannot wait for the next show :)"
Age: 22
Cock: 17cm (7in) Uncut
Pubic Hair: Trimmed
Age: 22
Cock: 17cm (7in) Uncut
Pubic Hair: Trimmed